Mon Sep 23 2019 6:30 PM to 8:30 PM
Chadda2019 Phone Banking in Bernards Township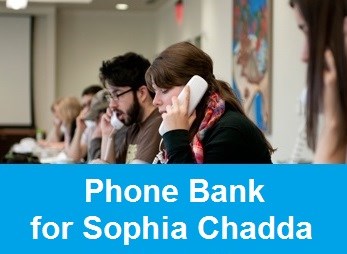 Sign up for #Chadda2019 Phone Banking! Just bring your charged cell phone and laptop/tablet, and we'll give you everything you need to feel comfortable phone banking.
The sessions run from 6:30PM - 8:30PM. When you sign up, you can come any time during the session to make calls for Sophia Chadda. Sign up for the date that is best for you, and you will receive a confirmation email prior to session with details.
TBD. Email confirmation a couple of days before will be sent.

Get Driving Directions